FIRST SUNDAY AND THIRD TUESDAY OF EACH MONTH
The Bergen County Audubon Society (BCAS) leads two-hour nature walks on the first Sunday and third Tuesday of every month. Bring binoculars, bug spray and a sense of wonder. Registration is recommended. For more information or to register email Don Torino or call 201.230.4983. For dates, times and locations see below.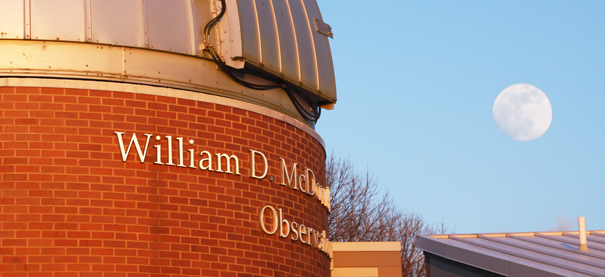 WILLIAM D. MCDOWELL OBSERVATORY – FREE PUBLIC VIEWING EVERY WEDNESDAY!
William D. McDowell Observatory, Lyndhurst
The William D. McDowell Observatory is open for free public viewing on Wednesday evenings, weather permitting. Read more about the Observatory…
SPECIAL EVENTS
The Bergen County Audubon Society and New Jersey Sports and Exposition Authority have a number of special events coming up throughout the year to celebrate the 10th Anniversary of our partnership. All events are free and take place at DeKorte Park and the Meadowlands Environment Center in Lyndhurst (located in DeKorte Park). For more information, contact Don Torino or call 201-230-4983.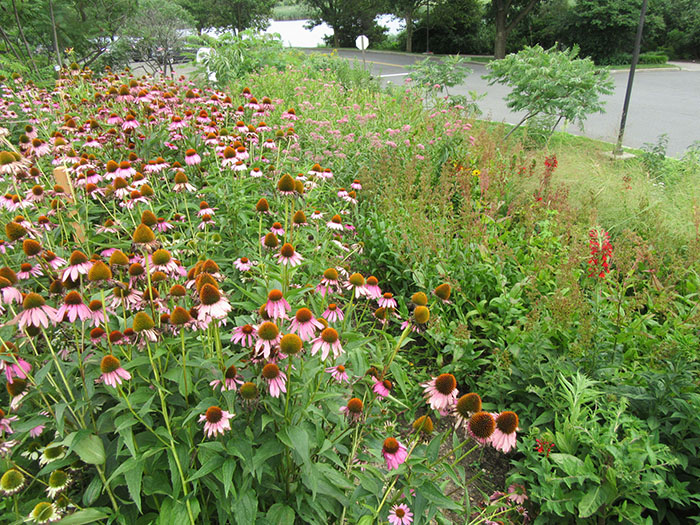 Sunday, June 30
Meadowlands Native Plant Day
10 a.m. to 3 p.m.
FREE

A celebration of native plants in DeKorte Park and the Meadowland region and their role in benefitting the environment. Explore DeKorte Park's BCAS Pollinator Garden, Kingsland Overlook, Lyndhurst Nature Reserve and more. With talks by BCAS President Don Torino and NJSEA Parks Coordinator Gabrielle Bennett-Meany. Full schedule to come.
Sunday, July 7
Meadowlands Talk With Jim Wright
12:15 p.m.
Preceded by BCAS Nature Walk from 10 a.m. to noon

A decade ago former New Jersey Meadowlands Commission staffer Jim Wright and BCAS President Don Torino joined forces to start twice-monthly nature walks to celebrate the region's environmental comeback. That became the foundation upon which the partnership between Bergen Audubon and the Commission (now the NJSEA) is based. Wright led the agency's partnership efforts until his pseudo-retirement in 2015, though you can be sure to see him participating in walks and special events. He is the author of several books including "The Nature of the Meadowlands." Wright also pens "The Bird Watcher" column, which is published in The Record newspaper and on northjersey.com every other Thursday.
Tuesday, July 23
Meadowlands Moth Night
Time TBD

Our annual Moth Night is part of National Moth Week, which promotes a better understanding of the importance of these amazing, lesser-known cousins of butterflies. Hear a talk by a moth expert and then venture out into DeKorte Park where we'll be attracting moths using industrial lights and sugar bait.
Sunday, July 28
10th Annual Butterfly Day
10 a.m. to 3 p.m.

Our most highly-anticipated event of the year! Butterfly Day has evolved from a walk that drew 70 people a decade ago into a family-friendly event that now attracts upward of 1,000 people to DeKorte Park each summer. The day includes walks, talks, onsite experts to help identify the various butterflies and kids activities including a Scavenger Hunt, Face Painting, Butterfly costume contest (12 and under) and crafts. Rain date Sunday, Aug. 4.
Saturday, September 14
Meadowlands Birding Festival
8:30 a.m. to 4:30 p.m.

This spectacular day will include bird walks, talks, raptor visits, kid's activities and more celebrating the Meadowlands amazing bird population. This year's keynote speaker is Sharon Stiteler aka The Bird Chick – http://www.birdchick.com/
More information to come. (Rain or shine)
FIRST SUNDAY OF THE MONTH NATURE WALK
Harrier Meadow, North Arlington
Sunday, April 7, 10 a.m. to noon

Join the Bergen County Audubon Society as they lead a walk of this wonderful natural space normally closed to the public. They'll be looking for spring migrants, ducks and more. Meets at gate to Harrier Meadow off Disposal Road. For more information, contact Don Torino or call 201-230-4983.
THIRD TUESDAY OF THE MONTH NATURE WALK
Losen Slote Creek Park/Mehrhof Pond Wildlife Observation Area, Little Ferry
Tuesday, April 16, 10 a.m. to noon

Explore one of the Meadowlands District's last lowland forests and a great new area to observe birds and other wildlife with the Bergen County Audubon Society. Keep your eyes peeled for spring migrants including warblers. For more information, contact Don Torino or call 201-230-4983.
EARTH DAY / EASTER SUNDAY NATURE WALK
DeKorte Park, Lyndhurst
Sunday, April 21, 10 a.m. to noon

Celebrate nature on this Earth Day/Easter Sunday walk with the Bergen County Audubon Society as they look for spring migrants, waterfowl and raptors. For more information, contact Don Torino or call 201-230-4983.
Don't miss an event, register for updates about our public programs.
In case of inclement weather, please email info@njmeadowlands.gov or call 201.460.4619.