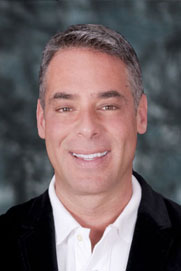 Michael H. Gluck is a managing partner of GluckWalrath based in Trenton and Red Bank, New Jersey. Mr. Gluck is a practicing attorney, specializing in health care, corporate and governmental law and has been practicing for over twenty years. Mr. Gluck studied intuitive counseling and mediation techniques for many years and services clients from the unique perspective aimed at helping the client understand the adversarial situation they are encountering and the avenues of conciliation and closure available to them. He believes clients and attorneys should establish a working relationship based on honesty, integrity and openness. His practice is aimed at helping others heal conflict and adversity with the end result of empowering others to move forward personally and professionally. His counseling technique aims to heal the adversarial nature of the client's issue while helping clients respect the law and their ethical and moral obligation.
Mr. Gluck has represented not-for-profit companies, managed care providers, hospitals, health insurance carriers, life care communities and nursing homes with respect to start up operations, corporate advice, licensure, certificate of authority approval, certificate of need approval, drafting legislation and lobbying on legislative and regulatory initiatives. Mr. Gluck also provides his general clients with lobbying, government relations and strategic planning services and has extensive relationships with NJ legislators and elected officials in many areas of government.
Mr. Gluck began his legal career as an Assistant Counsel to Governor Thomas H. Kean, where he drafted legislation and executive orders. He later served as Appointments Counsel and the Governor's legislative representative to the NJ General Assembly.
Mr. Gluck is a member of the New Jersey, Pennsylvania and District of Columbia Bars. He is currently the commissioner of the NJ Sports & Exposition Authority and was a former Commissioner of the NJ Economic Development Authority, General Counsel to the NJ Highway Authority, and a former member of Arc of New Jersey. In addition, he proudly volunteers as a board member of the Trenton Area Soup Kitchen. In 2011, Mr. Gluck was awarded the Humanitarian of the Year Award from the Kidsbridge Foundation.
Mr. Gluck's notable transactions include:
A major fundraiser and advisor to several non-profit charitable companies.
Representing the NY Daily News in construction and acquisition of a printing facility located in NJ.
Representing the borrowers and their parent-guarantors in a $167.5 million leasing transaction for the construction of broadcast facilities for CNBC and MSNBC cable television networks.
Serving as bond counsel, underwriter's counsel and trustee's counsel in all areas of public finance.
Mr. Gluck earned his Bachelor of Arts degree from the University of California, Berkeley in 1982. He received his law degree from Rutgers Camden School of Law in 1985 and received his doctorate in theology and energy medicine from Holos University Graduate School in 2003. Mr. Gluck also completed his counseling program with the Institute of Science and Medical Intuition that same year. He is in the process of completing his first book on spirituality, ethics and honor for lawyers. He oversees the Gluck Family Foundation, a private foundation that supports charitable organizations whose programs promote social change, advocate fairness, and equality for all. The organization raises funds by selling Professional Guidance Cards®, a deck of cards that helps promote contemplation and ethical decision-making during the workday. Mr. Gluck has two fantastic sons, Alex and Matthew, whom he adores.