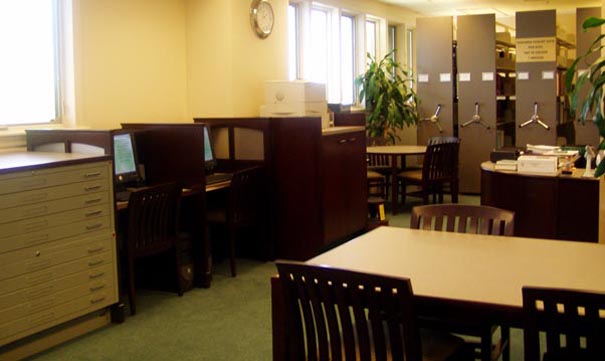 The Meadowlands Environmental Research Institute (MERI) Library was created in 2003 and holds the collective environmental and institutional memory of the agency from the time of inception. The library serves as the main repository for documents and reports in physical, digital and microfilm formats. The MERI Library's Collection consists of thousands of books; periodicals; agency and other governmental agency documents, reports, publications, and maps; newspaper clippings; photos; and multimedia and archival materials. Library materials date back to the early 20th century. Maps date to the 19th century. The library is open to the public by appointment.
A copy machine and scanner is available for library patrons. A portion of the collection has been digitized and is available online through the library catalog. The librarian can also make requests for documents from public and academic libraries through an interlibrary loan service.
Library services and policies are detailed on the library page of the MERI website.