NEW JERSEY SPORTS AND EXPOSITION AUTHORITY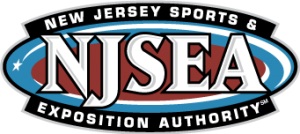 NATURE BLOG
CELEBRATION OF NATURE IN NORTH JERSEY
The Meadowlands Nature Blog offers news, stunning images, bird sightings and nature events. Follow us Facebook and Twitter and our blog.
FEATURED SERVICES FOR OUR TOWNS & COMMUNITIES
Municipal Assistance Programs
The NJSEA provides several additional resources to District towns that help to reduce the cost of local government, benefit the environment and improve resident's quality of life.
Pontoon Boat Cruises
The NJSEA operates a fleet of pontoon boats, staffed by experts on the natural and human history of the region and certified in boating through programs by the U.S. Coast Guard and the State of New Jersey.
Guided Bird Walks with NJSEA & BCAS
The NJSEA and the Bergen County Audubon Society (BCAS) offer twice-monthly, free guided bird walks at locations throughout the Meadowlands District.