The NJSEA Transportation Group is responsible for ensuring that site plan review applications comply with the Meadowlands District Regulations regarding traffic and transportation. The group also works on other transportation related projects, such as the Meadowlands Adaptive Signal System for Traffic Reduction (MASSTR), discussed below.
The Hackensack Meadowlands District (District) is home to a wealth of natural resources as well as a vibrant and integral transportation network responsible for moving people and goods throughout one of the East Coast's fastest-growing economic centers. The District is located minutes from New York City and international transportation hubs such as Newark Liberty International Airport and the Port Newark/Elizabeth-Port Authority Marine Terminal. Local transportation infrastructure include the Frank R. Lautenberg Rail Station at Secaucus Junction, Teterboro Airport, Routes 3, 17, 46, and 120, the New Jersey Turnpike, and several park-and-ride facilities.
In addition, the District is rich in opportunities for intermodal access, and the area has been identified as a prime location for increasing mass transportation and developing pedestrian-friendly transit villages.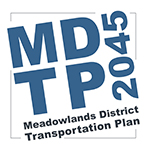 MEADOWLANDS DISTRICT TRANSPORTATION PLAN (MDTP) OVERVIEW
The NJSEA Transportation Group and its consultants, with oversight of the MTPB, are undertaking the development of an updated District-wide transportation plan through a consultative planning process that relies upon the participation of the public and private sector interests. The updated Meadowlands District Transportation Plan (MDTP) will reflect recent growth in the District and renew the transportation planning horizon to the year 2045 (MDTP 2045).

If you have any comments or feedback, please contact us at MDTP2045@njsea.com.
MEADOWLANDS ADAPTIVE SIGNAL SYSTEM FOR TRAFFIC REDUCTION (MASSTR)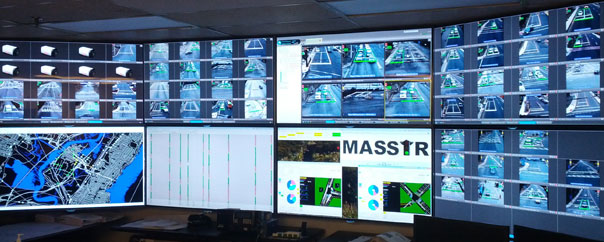 The NJSEA MASSTR Project reduces roadway congestion, delays, travel time, fuel consumption, and airborne emissions in the Meadowlands region through advanced, proven, and cost-effective technologies without sprawl-inducing roadway widening, significant infrastructure spending, or adding additional right-of-way.
The project incorporates 125 traffic signals into a self-adaptive network. A reduction in congestion is accomplished by adjusting the signal timings based upon the flow of traffic rather than utilizing fixed or actuated timings. Signals along multi-jurisdictional boundaries are continuously coordinated for optimal operation. Traffic conditions and signal operations are monitored and controlled in real-time at the NJSEA Traffic Management Center.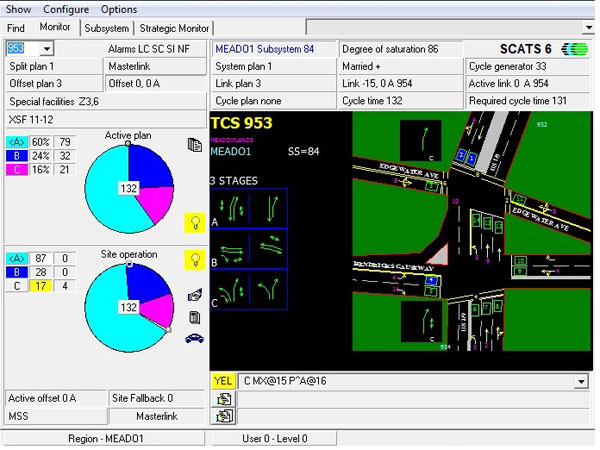 Monitoring sites through SCATS – Adaptive traffic signal control system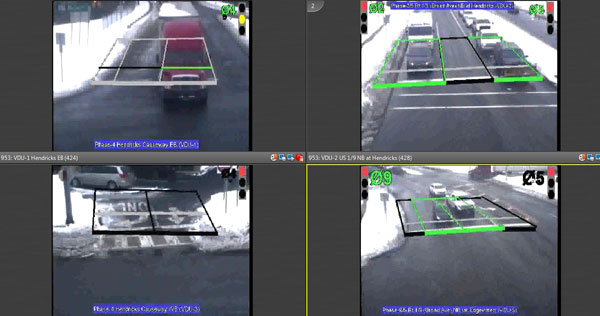 Video-based vehicle detection system
The MASSTR project was an ideal opportunity to update existing outdated traffic control mechanisms and integrate them into an advanced intelligent transportation system that provides for sustainable transportation improvements and significant regional benefits within a complex region. Area businesses and residents will continuously benefit from a reduction in signal delays, travel time, fuel consumption, and airborne emissions.
All project signals utilize advanced components including adaptive traffic signal control software, wireless and fiber-optic communications, and vehicle detection devices.
Installation of the system involved adding advanced traffic signal control components to existing signal cabinets; mounting vehicle detection cameras, radios, and antennas on traffic signal poles; and installation of various wiring.
The key function of the vehicle detection cameras is to identify real-time traffic demands.  It is noted that the low resolution video data from the vehicle detection cameras is overwritten automatically every two weeks.
The agency was awarded a highly competitive $10 million Tiger 2 grant from the U.S. Department of Transportation to install the system on 123 traffic signals in the Meadowlands region. The Meadowlands District Transportation Planning District Fund provided the remaining $2.5 million in matching funds.
The intelligent transportation system serves more than 3 million vehicles each day. The project is estimated to reduce vehicle delays by more than 1.2 million hours per year, gasoline consumption by more than 1.2 million gallons per year and greenhouse gas emissions by more than 11,000 tons per year.
MASSTR IN THE NEWS
COMMUTER SHUTTLE
The Meadowlands Transportation Brokerage Corporation, the first Transportation Management Association (TMA) in the state of New Jersey, which operates under the brand name "EZ Ride" (formerly "Meadowlink"), is a non-profit organization established in 1983 as a public-private partnership, and has been sponsored by the NJSEA since its initiation. The main objective of EZ Ride is to reduce traffic congestion in northern New Jersey through the implementation of vehicle trip reduction measures, such as carpooling, vanpooling, shuttle programs, transportation for older adults and people with disabilities, bike and pedestrian programs, and direct-link services to major employers in the service area.
PEDESTRIANS AND CYCLISTS
With a focus on enhancing facilities for pedestrians and cyclists, the NJSEA, utilizing the Transportation Planning District Fund, reimbursed the Town of Secaucus for the construction of a designated protected bike path, which runs along Meadowland Parkway between Hudson Regional Hospital and the former home of WWOR TV 9. As part of the Secaucus Greenway, this bike path continues as a walking path to the south along Meadowland Parkway and connects to the Harmon Cove residential community.