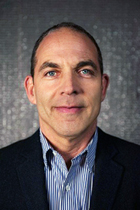 Steven D. Plofker is an attorney, real estate developer, and business owner. His real estate projects include urban infill, historic renovations, and readaptive uses of commercial and industrial structures. Mr. Plofker is also owner/operator of multiple tennis clubs and indoor sports field facilities. His other business interests include ownership of a Film and Photography Studio, Boutique Hotel, Parking Company, and Licensing Company.
With his wife, he founded Bobbi Brown Cosmetics, Inc., now a Division of Estee Lauder, Inc.
Mr. Plofker is a Founding Board Member of the Yogi Berra Museum and Learning Center, Member of the Board of Overseers and Governance Committee at Rutgers University, Advising Board Member of HomeCorp, member of the American Red Cross Northern New Jersey Board, Commissioner of the New Jersey Sports and Exposition Authority and Trustee at the Montclair Art Museum. Mr. Plofker is a past Board Member of the New Jersey Economic Development Authority.
Mr. Plofker earned his B.A from Rutgers University (1978), a Master's Degree in City Planning from Harvard University (1980), and a J.D. from Rutgers University School of Law (1993)